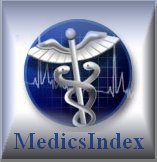 JAOT Member Profile
MOH'D RADWAN MOH'D ABU SAMMOOR
(Where MOH'D for Mohammed)
Personal Information

Place and Date of Birth: Irbid 10\12\1981
Sex: Male
Nationality: Jordanian
Marital status: Single

Objective
The Occupational therapist job that you announce for it.
Education

1999 - 2003 [Jordan university of science and technology] (Irbid)
Bachelor degree in Occupational therapy
Over all average: very good with 78.8 as total.

Summary of qualifications

1999 - 2003 a bachelor degree in Occupational therapy from Jordan University of Science & Technology in Irbid.
Occupational Therapist in King Abdullah University Hospital.
Member in the Jordanian society for occupational therapy from 1/2007 and member in the WOFT.

Professional experience

Working in King Abdullah University Hospital as an occupational therapist starting from 28 \ 4 \ 2005 and still until now.

Volunteer experience

During my education in the university I practiced in places which provided me with the knowledge and experience to be able to practice my career in excellent way and these are:

Farah royal center for rehabilitation [Al-Hussein medical city] Royal Medical Services (Amman).
King Abdullah university hospital (Irbid).
Cerebral palsy foundation (Amman).
National psychiatry health center (Al fehas- Amman).

I also have the following volunteer experience after I get graduation:

I have a certificate for a workshop, which organized in Amman by Lavender trade and services, and Orfit industries in (A clinical approach to Hand splinting) and I received a title of [ORFITOLOGIST SPECIALIST].
I have a certificate for a workshop, which organized in king Abdullah University Hospital by the occupational therapy unit, in (Advanced Dynamic Hand splinting) and I get a title of [ORFITOLOGIST EXPERT].
Participation in a low vision rehabilitation work shop in King Hussein cancer center in late November.
Training in KAUH from 22/12/2004 until I get my job.

Languages

Speak and write Arabic language very well.
Speak and write English language very well .
Using computer language in excellent manner.

Interests and activities
Computer, Travel, Sport, Health, TV, Music, Reading, Internet, Cars, any new things related to my education or career, high education (MA & PhD).
Irbid - Howara

P.O.Box: 3892

Irbid 21110

Jordan

Home:00962-2-7070265

Work:00962-2-7200600 (ext) 41466

Mobile: 00962-79-6571622

E-mail: abosamor@yahoo.com
For Any changes please contact
Please Contact Jordan Medics jordanmedics@gmail.com to
Complete your OT Profile at Medics Index
OT Members in Jordan
No

Member's Name

1

Aisha Mahmoud

2

Mustafa Al Qaisi

3

Maram Hamdan.

4

Nisrin Alqatarneh

5

Nawal. Othman

6

Mohammad Almudalal

7

Sana Shawkat

8

Amal Saleh

9

Eman ALasiree

10

Meqdad Mahmoud

11

Enas Abdullah

12

Ala' Fayez Jaber

13

Noor Ismaeel

14

Haifa Batarseh

15

Sana Abu Aldahab

16

Azad Kana'an

17

Faten Al damen

18

Areej Abu Samrah

19

Hala Abu Alhaj

20

Rasha Othman

21

Razan Hamed

22

Ahmad Aljaberi

23

Shorouqe ALkhalidi

24

Salma Abed Aljaber

25

Ahmad Alghowanem

26

Mahmoud Rahal

27

Moneer Zakaria

28

Osama Daoud

29

Hazar Fahmawi

30

Ahmed Isleem

31

Fahed Mohyar

32

Norma.A.aldayem

33

Rawan Al-Hawamdeh

34

Murad Alshalalfeh

35

Maram r Alhabahbeh

36

Aisha Abdel dayem

37

Rania M salah

38

Jamal Al Smadi

39

Alia M.Harb

40

Belal Al Qerem

41

Fadi Fayez

42

Nour Al Atiyat

43

Bara Yousef

44

Saeed ali showman

45

Hassan Sarsak

46

Hana Abu Alfeilat Barakat

47

Maisa Alashram

48

آيات ابو نجم

49

لينا محمد سعيد عبد الهادي

50

علا احمد حسنين

51

ميس عدوان

52

كاتيا جوابرة

53

Profile & Contact

ياسمين يوسف عيسى عبدالله

Yassmin Oudeh

54

هديل محمد مصطفى الفار

55

مي سعيد حسن لبراهيم

56

يسار ابو عوض

57

مرام مصطفى محمود

58

صفاء ماضي

59

ياسمين ابراهيم

60

مأمون الخب

61

اشرف عياش

62

سلطان العتيبي

63

محمد صالح مصطفى منصور

64

مشعل العتيبي

65

احمد زهران

67

حمادة داوود الجغاميين

68

سحر خير الدين ياسين

69

اية اديب محمد محمد

70

ايمان سويدات

71

ابتسام زين الدين

72

سلمى مصباح

73

علا حسنين

74

عمار الطعاني

75

Profile & Contact

محمد ابو سمور

MOH'D RADWAN MOH'D ABU SAMMOOR

76

ناديا فارس

77

تهاني الشوحة

NOTICE TO ALL JORDAN O.T. SOCIETY MEMBERS

Please Contact Ms. Yassmin Oudeh medicsjo@yahoo.com to Complete your OT Profile at Medics Index