Mohammad Shlash Abdallah Ismail
Orthotist Prosthetist
Head of project HOPE Sudan
Hope Medical City
Khartoum, the Sudan
00249 91 82 38 104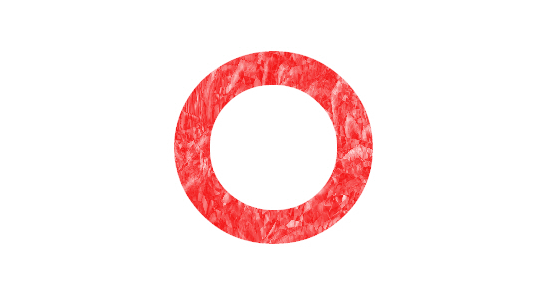 Education
Master of Advanced studies in Humanitarian logistics and Management, the University of Lugano, Switzerland, Jan 2012-03-02
It is a rich Master Degree program, Logistics, Humanitarian Law, Project management, Organizational Behavior, Supply Chain Management, Security Management in conflict Zones, Project Modeling, Strategic Planning, Human resources Management, Statistics, Context and Issue Analysis, Negotiation, Media management in conflict zone, Disaster management, Leadership, Optimization, Scenario planning, Humanitarian Action Overview and History, Supply Chain planning,
Three years diploma in orthopedic Technology (Prosthetics and Orthotics) 1988 until 1991
17th Nov 1988 until Dec 5th 1991, the National Training Institute of Orthopedic Technologists, Amman Jordan, Supported by the GTZ of Germany
The training and education course was the highest awarded in Jordan in the field, it was unique and special, and it has been composed of 9 semesters, 149 credit hours.
The curriculum ranged from Medical Objects, technology, general science, administration and other related ones.
Greek Language diploma 1985
Jordan secondary certificate 1984
Basic Training Course of the International Committee of the Red Cross, Geneva 2004
Other short courses in computers, management, marketing and other short military courses
Awards
Prince Sultan Bin Abdelaziz Humanitarian City Award for Excellence in Rehabilitation, Dubai, Jan 2012 for my invention the Swissleg Sudanpro.
I have been nominated for the King Bauodoin of Belgium Award for Development, results are pending
Work Experience
From April 1st 2005 up to date, Orthotist Prosthetist and head of project HOPE Sudan
Duties
Clinical diagnosis, design and manufacturing of orthopedic appliances and devices, to amputees, or people with skeletal deformities to their limbs and spines.
Management of staff of 32 people, technicians, officers, social workers, accountant and administration.
International purchases of raw material and components.
Liaisons with other international organization and fundraising for the project
Focal point contact for official delegations and visitors.
International coordination for Tawsol Al Amal Organization.
Planning for the vocational training and reintegration of the disabled after finishing the training.
National and International fundraising.
Coordination with landmine action, UNDP, and other UN and other stake holders working in the Sudan.
Logistic management of the stock, the revolving capital is close to two million US dollars.
From March 1st 2003 until May 7th 2005, roving Prosthetist Orthotist with the International Committee of the Red Cross, Geneva, my duty station was Sudan.
Duties
Clinical management for the local staff in the National Authority of prosthetics and orthotics Government of Sudan.
Establishing and starting the satellite prosthetic and orthotics centers in rural areas of the Sudan, they were 6 centers in 6 regions of the Sudan.
Representation of the ICRC and performing the roles of delegate whenever and wherever necessity if found, including tracing, medical and health issues, official meetings with officials, and other International organizations.
Technology transfer in orthopedics.
Visiting the camps of the refugees in Darfur
From June 1sth 2002 until March 2003 Prosthetist Orthotist, with the ortho remeday IN Cliffside Park NJ
Duties, prosthetic and orthotics works.
From Feb 1t 2001 until May 30th General Manager of the Technological orthopedic center Irbid Jordan.
Duties
Clinical management of the center
Technical design, manufacturing prosthetics and orthotics devices
Supervision of the staff of 12 people.
National and international purchases of raw materials and components for the operation of the center
Liaisons with government departments, Doctors, Hospitals and therapists etc.
From Nov 17th 1999 until Nov. 30th 2000 prosthetic Orthotist with the International Committee of the Red Cross, Geneva, and my duty station was in Iraq.
Duties
Roving Orthotist Prosthetist in charge of the southern region of Iraq, Baghdad to Basra
Performing all the delegate of the ICRC roles and duties.
Training of the local staff and managing the three orthopedic centers in South Iraq.
Participated the repatriation of the POWs from Iran to Iraq.
Debriefing of the returned POWs.
Assist the head of delegation, other delegates in confidential translation of the meetings with Authorities of Iraq.
From April 1997 until Nov1st 1999 General manager of the POC in Irbed Jordan
Duties
Design and manufacturing prosthetic and Orthotic devices
Liaison with hospitals, Doctors and therapist in the field.
Daily management of the center
From April 17th 1995 until March 21st Prosthetist Orthotist with the ortho remedy Inc of Cliffside park NJ USA
Duties
Orthotist Prosthetist
Arabic translator for the Arab Community patients and promoter of the company and its product to the Arab world mainly Jordan, west bank, and Egypt.
From Feb 1st until Oct 10th 1994, Orthotist Prosthetist and deputy manager for the Technological orthopedic Centre in Irbed Jordan.
References
Mr. Sapp Hiem

OT-Heim@t-online.de

Dr. Raine Proske

Rainer.Proske@gmx.de

Mr. Francois Muller
Mr. Claude Tardif ctardif@icrc.org
Mr. Dominique Stillhart dstillhart@icrc.org
Mr. Hector Casanova

hcasanovacp@gmail.com