Dr. "Mohammed Ali" Tawfeeq Kanaan
Tel Clinic: 566 9611
Tel Res.: 464 1345
Fax: 463 2755
P.O.Box 5703 Amman 11183
Jabal – Al-Hussein – Nablus St. Al-Amal Bld
E-mail: matk@doctor.com
الدكتور محمد علي توفيق كنعان
مستشار اول في الطب النفسي
رئيس قسم الصحة النفسية في وزارة الصحة سابقا
عضو الجمعية العالمية للأطباء النفسيين
رئيس جمعية اطباء الأمراض النفسية الأردنية سابقا
عضو الإتحاد العربي للأطباء النفسيين
بكالوريوس طب وجراحة الاسكندرية
الدبلوم العالي في الطب النفسي – لندن
عضو الجمعية البريطانية للعلاج النفسي السلوكي
زميل الأكاديمية الطبية النفسية الأمريكية
جبل الحسين – شارع نابلس – عمارة صيدلية كنعان
هاتف : 06 566 96 11
فاكس : 06 565 03 64
Dr.Mohammed's Profile

Name:

Dr. "Mohammed Ali" Tawfeeq Kanaan

D.O.B:

March 1st 1938, Amman – Jordan.

Civil Status:

Married with four children.

Nationality:

Jordanian

Qualification:
M.B.B.Ch. (Alexandria University),1963
High Diploma in Psychological Medicine (D.P.M.RCP & RCS, London)1976
Mental Hospital Organization and Administration (Montreal – Canada), WHO center, 1983
Membership Of Scientific and Academic Organizations:
British Association for Behavioral and Cognitive Psychotherapy.
Arab Association of Neurologists.
World association of Psychiatrists.
Arab Federation of Psychiatrists (and Board Member).
World Federation for Mental Health.
Jordan Association of Psychiatrists (President 1991 – 1992, 1996 – 1997, 1998 – 1999).
Academia, Medicine and Psychiatrist Foundation, USA.
Previous posts:
Royal Medical Services-1964 – 1970.
Consultant in Psychiatry – Royal medical Services 1970.
Ministry of Health, 1971 – 1995, Consultant in Psychiatry.
Head of Department of Psychiatry, Ministry of Health, and-1976 – 1983.
Consultant in Psychiatry, Mental Subnormality and Addiction – Ministry of Health 1986 – 1995.
Professional Achievements:
Foundation of the National Center for Mental Health, 1984.
Research:
Unwanted Patients, co-auther: Dr. DM Enoch, 1976.
Narcotics in Jordan – Government Memorandum, 1980.
Public Response to the use of Psychotropics in Jordan
Our National Experience in Development of Psychiatric Services, WHO Memorandum 1983.
Awards:

Her Majesty Queen Noor Shield for Psychiatric Jubilee, 1996.

Present post:

Private clinic for General Psychiatry, Mental Subnormality and Addiction – 1995 up to present.

Tel Clinic: 566 9611

Tel Res.: 464 1345

Fax: 463 2755

P.O.Box 5703 Amman 11183

Jabal – Al-Hussein – Nablus St. Al-Amal Bld

E-mail:

matk@doctor.com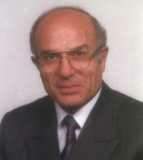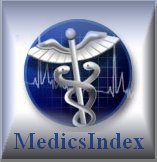 .