NAME

SURESH

T.

BHAGIA M.D.

ADDRESS

M- 602

Shilalekh Apartments

Shahibaug, Ahmedabad- 380004

Gujarat. INDIA

TELEPHONE NO.

0091- 79- 25633276

0091 98259 38181 (MOBILE)

E MAIL:

heartsurgeons@gmail.com

WEBSITE
QUALIFICATIONS

M.S. MAHARAJA

SAYAJIRAO

UNIVERSITY

GUJARAT, INDIA

04/91..

F.R.C.S. ROYAL COLLEGE OF SURGEONS, GLASGOW, U.K 11/95.

D.N.B. (CVTS) NATIONAL BOARD OF EXAMINERS, NEW DELHI, INDIA 06/02.

CURRENT POST

ASSOCIATIONS:

APOLLO HOSPITAL, SHALBY HOSPITAL, SANJIVANI

HOSPITAL, SHANTIPRAKASH HSOPITAL, AHMEDABAD.

CLINICAL EXPERIENCE:

RECENT POSITIONS

SRI SATHYA SAI HEART INSTITUTE, RAJKOT

CONSULTANT CARDIAC SURGEON (09/08 TO 12/09)

WELLINGTON HOSPITAL, NEW ZEALAND

REGISTRAR IN CARDIOTHORACIC SURGERY (01/06 TO 12/06)

RAJASTHAN HOSPITAL, AHMEDABAD (01/05 TO 01/06) CARDIAC SURGEON THEN (01/07 TO 08/09)

U N MEHTA INST. ,AHMEDABAD (05/03 TO 01/05)

ASST. PROF.- SURGERY (CRITICAL CARE) APOLLO HOSPITALS, CHENNAI (07/02 TO 03/03)

SENIOR REGISTRAR IN CT SURGERY BOMBAY HOSPITAL, MUMBAI (06/01 TO 06/02) SURGICAL ASSISTANT IN CT SURGERY.

TENURE IN U.S.A. (06/95 TO 05/01)

TEXAS HEART INSTITUTE, HOUSTON,TX KINGWOOD MEDICAL CENTER, TX STATE UNIV., STONY BROOK, NY HOSP. OF ST. RAPHAEL, NEW HAVEN, CT

- During the above period, I was exposed to a wide variety of adult and pediatric cardiac surgery. Also, I got hands-on experience in thoracoscopic procedures and robotic surgery. I became well versed in the ventilator management of the I.C.U. patients.

TRAINING IN U.K. CARDIOTHORACIC SURGERY (2/93 TO 6/95) CASTLE HILL HOSPITAL, HULL, U.K.

BRISTOL ROYAL INFIRMARY, BRISTOL.

WALSGRAVE HOSPITAL, COVENTRY, U.K.

- As a formal trainee in UK, I worked initially with a consultant whose primary interest was esophageal and pulmonary surgery. After having this rich experience, trained in Bristol where I obtained good guidance in pediatric cardiac surgery. In the last rotation in U.K, I got a fair amount of hands-on experience in adult

cardiac surgery and critical care procedures in the Intensive Care Unit. I was also elected Fellow of Royal College of Surgeons, Glasgow in 1995.(FRCS)

SURGICAL TRAINING IN INDIA

SURGERY: ASSISTANT SURGEON (11/91 TO 5/92) SANJIV HOSPITAL, PRATAPGUNJ,

BARODA, GUJARAT, INDIA.

- In this hospital, I performed and assisted in major general surgical and cardiothoracic operations to a well-known surgeon of our city. I helped him in his outpatients clinics and managed the surgical patients postoperatively.

GENERAL SURGERY: RESIDENT (3/86 TO 11/91)

During this period, I completed my basic surgical training in SSG Hospital, Vadodara, India which culminated in the award of my M.S. (General Surgery) degree.

PUBLICATIONS:

" Jaundice secondary to a spilled gallstone during laparoscopic cholecystectomy" published in Surgical technology International V, 1996 : 170-171 and seen on

www.ump.com

"Coronary Obstruction due to a Calcific Pericardial Ring" published in Annals of Thoracic Surgery 2002; 74(2).

"Hypercoagulable state leading to paraplegia in a middle-aged man" published in Tex Heart Inst J 2002;29: 30-2.

RECENT CARDIAC SURGERY EDUCATION :

Medtronic Mitral Valve Repair Workshop on May 4, 2000 in Michigan University, U.S.A.
Genzyme

Beating Heart CABG Seminar on July 26, 2000 in Boston, MA, U.S.A.
Rocky Mountain X Valve Symposium from August 8-11, 2000 in Montana, U.S.A.
Technically challenging procedures in Adult Cardiac Surgery from September 14-16,2000 A Video presentation conducted by Yale

University in Connecticut, U.S.A.
Transmyocardial Laser Revascularisation symposium on November 13, 2000 conducted at the Cullen Cardiovascular Research Laboratory, Houston, Texas, U.S.A.

PRESENTATIONS
" Spontaneous rupture of the Oesophagus" presented at the conference of the Association of the Thoracic and Cardiovascular Surgeons of India in Bombay, 1991.
MEMBERSHIPS

1. Member of Australasian Society of Cardiac and Thoracic Surgeons.

2. Member of CardioThoracic Surgery Network (CTSnet)

3. Member of Denton A. Cooley Cardiovascular Surgical Society

4. Membership of Indian Association of Cardiothoracic Surgeons.

RESEARCH

"Carcinoma of the Oesophagus" - A study of 30 cases, Dissertation presented during M.S. (General Surgery), Baroda, India.
Observed the implantation of the "trileaflet mitral valve" in calves at the Cullen Cardiovascular Research Laboratory, Texas Heart Institute, Houston, TX

77030, U.S.A.

EXTRACURRICULAR ACTIVITIES

1. Playing and Listening to Guitar, Saxophone.

2. Yoga, Jogging.

3. Traveling.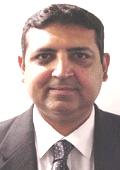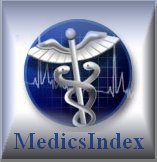 .