Dr.Nazih Kayyali
Consultant Obstetricians & Gynecologist
M.B., B.CH. - M.R.C.O.G - F.R.C.O.G.
Current Location
Specialty Hospital – Out Patient Clinic – Shameisani
2nd Floor

Name

Nazih Ishaq Kayyali

Nationality

Jordanian

Marital Status

Married

Number of Dependants

Four

Corresponding Address:

P.O. Box 9371, Amman 11191, Jordan.

Telephone: Office+ 962 6 5669 632

Fax: + 962 6 5669 632

Email: m_kayyali1@hotmail.com
الدكتور نزيه الكيالي
استشاري جراحة أمراض النسائية والتوليد والعقم
زميل الكلية الملكية للنسائية والتوليد ( لندن )
استشاري ورئيس النسائية والتوليد في مستشفى الإمام عبد الرحمن بن فيصل للحرس الوطني – الدمام سابقا .
المستشفى التخصصي – العيادات الخارجية
Mob : + 962 79 55 90 424
Tel/Fax : + 9626 566 96 32
P.O.Box : 9371 Amman 11191 Jordan
E-mail : m_kayyali1@hotmail.com
Medical Profile
Medical Qualifications:

M.B., B.CH. , December 1969.

Aim Shams University, Cairo, Egypt

M.R.C.O.G., February 1981.

Royal College of Obstetricians and Gynecologists, London.

F.R.C.O.G., June 1995.

Royal College of Obstetricians and Gynecologists, London.

Medical Registration:

Fully registered with Jordanian Medical Association, February, 1972

Fully registered with General Medical Council, London, June, 1981

Fully registered with Saudi Medical Council

Membership of Scientific Societies:

Royal College of Obstetricians & Gynecologists

Jordanian Society of Obstetrics and Gynecology.

European Society of Human Reproduction and Embryology.

Current Post:

Private Practice: Amman, Jordan (August, 2008 - to-date)

I am working as full time private practice at Specialty Hospital, one of the main private hospitals in Amman with two hundred beds, it has all the disciplines, very well equipped and providing high standard quality of care.

Specialty Hospital is accredited by the Joint Commission International Accreditation and won many local and international prizes for its high standard of care; also it is fully recognized for post graduate training providing residency programs for the Arab and Jordanian Boards for all specialties.

Dealing and handling all aspects of the specialty in obstetrics and gynecology, outpatient and inpatient. Gynecological problems and surgery, with main interest and emphasis on infertility problems and management including artificial reproductive techniques and in vitro fertilization

Previous Post:

Consultant Obstetrician and Gynecologist / Division Head, Immam Abdulrahman Bin Faisal Hospital (IAFH) for National Guards –Dammam, Suadi Arabia.
(December, 2002- July, 2008)

IAF hospital is one of the National Guard Hospitals, which is very well known internationally for its high standard of care and its wide resources providing up to-date medical care.

Besides of my medical and clinical duties and responsibilities as a consultant, I was the Division Head of the Ob/Gyn. Department, responsible for organizing the day to day running of work and all the administrative issues for the department.

Previous Appointments in Obstetric and Gynecology:

1) Jordan:

2) Scotland, U.K.

Registrar in obstetrics & gynecology, February, 1976- April, 1981 Stobhill General Hospital, Glasgow

Stobhill Hospital is an acute general hospital, with all disciplines, with total number of beds of more than one thousand beds. The hospital is one of the main teaching hospital attached to Glasgow University

Medical Practices and Experiences:

· Resident at Ministry of Health Hospitals, Jordan

Resident in Obstetrics and Gynecology May1971-, January76

· Training House Officer -March, 1970- February-71 Ain Shams University Hospitals Cairo, Egypt.

Teaching Experience:

I am involved in post graduate teaching at Specialty Hospital, for doctors preparing for Arab and Jordanian Boards in Obstetrics and Gynecology, in the form of clinical and practical teaching, lectures, tutorials and seminars, to enable the candidates acquire the proper clinical and surgical skills.

I am external clinical examiner in Ob/Gyn for the final year medical students at Jordan University.

I was involved in the Academic Activities at Immam Abdulrahman Hospital and the Educational Activities at Primary Health Care Centre/National Guards Health Affairs, Saudi Arabia through giving formal lectures bedside teaching and in theatre to the Junior doctors and Specialists to promote their

surgical skill and experience..

I was involved in practical and theoretical teaching of Junior House officers, Final year medical students and Midwives in Obstetrics and Gynecology, at tutorials and informally at clinics, ward-rounds and theater, during my work in Britain.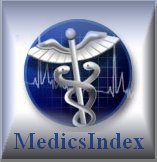 .