Damon Smiles are
More Than Straight Teeth
*Extraordinary results for smiles and faces.
*Faster treatment time.
*No tooth extractions in most cases.
*Greater comfort without tightening.
*No headgear.
*Fewer office visits.
*It's more Than Just a Bracket.
*Passive self-lighting braces that is much gentler to the teeth.
*High-technology wires that move teeth much faster and require far fewer adjustments.
*A clinically proven treatment approach that aligns the teeth and enhances facial aesthetics – usually without extractions.
Other styles of braces use elastics or active clips that "bind" arch wires in place.
*Elastics and active clips used to hold wires in can act like parking brakes.
They cause and, making treatment slower and less comfortable.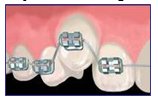 *With the Damon System teeth move more freely and comfortably throughout treatment.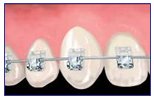 *What's wrong with Tooth Extractions?
• How common are tooth extractions?
– A recent survey by reports that more than 40% of children have permanent teeth pulled as part of treatment.
• The removal of healthy teeth should only be a last resort.
• In some cases, tooth extractions can contribute to a flatter facial profile, especially with age.
• The Damon System's innovative technology eliminates the need for tooth extractions in the vast majority of cases.
*How can the Damon System create space without extractions or RPEs?
• CT research has shown that using light, consistent pressure throughout treatment stimulates a natural adaptive process to broaden arches, which creates space and a full, beautiful smile.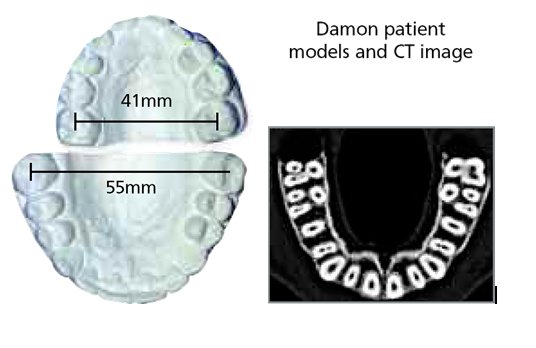 *Are Damon System Braces Right For You?
Some braces are just that: braces. The Damon System is a unique treatment philosophy that goes beyond straight teeth to create broad, beautiful smiles. We take into account the patient's face, profile and other factors, anticipating what they will look like in their 40s, 50s and beyond. The Damon System delivers results for a lifetime.
*How long does treatment take?
Treatment time with the Damon System is typically much faster than with conventional braces. Another benefit: Far fewer appointments are required during treatment.
*Since the Damon System works so quickly, does that mean it is harsh or unsafe?
No. In fact, what makes the Damon System work so quickly is that it uses far gentler, more biologically sensible forces than conventional braces. The low-friction nature of the system assures improved tooth position and facial harmony.
*Will my teeth hurt after adjustments?
Very light "shape memory" titanium wires are used that gently guide your teeth to their ideal position. Many people experience very little discomfort.
*Are the results stable?
Damon results are built to last. Since most teeth do have a tendency to return to their original positions, it may be necessary to wear some type of removable retention device at night – such as a Damon, Splint – following treatment.
*Aren't braces big and bulky?
Not any more! Braces are much smaller than they were just a few years ago, and new materials are now used that make them very discreet.
*What about adult treatment?
No problem. Adults can be treated quickly, easily and most importantly, to a high-quality result.