Al-Ajial main mission is to create environment friendship through compiling recyclable wastes from their resources and make it ready as raw material for recycling.
A-Ajial is an active company in Jordan therefore, Memorandum of Understanding agreement has been signed with the ministry of environment to facilitate the work of Al-Ajial with several sources such as: pharmacy companies, schools, univer
sities etc..

On the other hand, Al-Ajial is working on community awareness and capacity building for partners.

Al-Ajial is well equipped with necessary human resources and equipment has its own site warehouse to collect and separate the waste using the required equipment and has as well transport vehicles.

Al-Ajial main mission is to create environment friendship through compiling recyclable wastes from their resources and make it ready as raw material for recycling.

We are seeking to entrench the Jordanian culture of waste recycling and awareness of the importance of sorting waste as raw materials to facilitate the re-manufacturing process in Jordan and in the Middle East.

Al-Ajial distributed special colored bins with multiple sizes to collect waste.
The distributed bins carry the logo of Al-Ajial and our partner ministry of environment.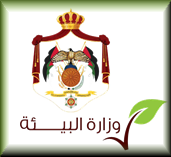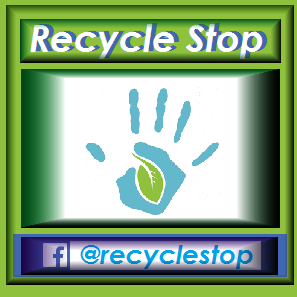 Aims and Targets

Development of Electronic Waste Disposal Systems and Solutions.

Development of a Textile Waste management Solution (Jordan)

Deployment of Basic Card Vending Machines.

Development of a vocational certification for electronic recycling in Jordan.

Business Process

Nondisclosure Agreement.

Memorandum of understanding.

Project management Agreement.

Business plan Development Agreement.

Training certifications

Certificates of appreciation for donated electronic and medical equipment scrap.

Al-Ajial Fan Page

Fahraseh Electronic Waste Recycling - Jordan

Medical Equipment Recycling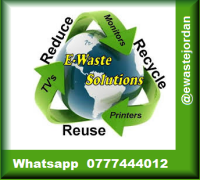 Recycle Stop acts as an Advice pages for your recycling needs, please do not hesitate to contact us , as we are based in Jordan , and Can assist you with all your recycling questions.

For your Medical and Electronic Waste please visit our page at https://www.facebook.com/ewastejordan

For All other types of Waste please contact us Directly via Whattsapp 962_777444012

Or Email : slidecase@gmail.com
Experts said chemicals inside electronic appliances, especially mobile phones, laptops and desktops, such as lead and mercury, could seep through the ground and contaminate the ground water. Although the process takes long, it would eventually result in serious ailments, including brain stroke and cancer, among those exposed.

Send us a Message with your Contact Details Please for more information.

Medical Industry Initiative,

Our company team is working to facilitate the re-use or the Green recycling of all Electronic waste which may be generated from your Hospital, this includes all scrap PC's , monitors, copiers, wires, and any medical equipment which are usually scrapped ,

Please Arrange to Contact us organize the collection of all such material kindly and our company will issue a certificate to gratitude and appreciation which will also be in compliance with the Eco-Friendly Medical initiatives, and the contribution towards the local social responsibilities which such equipment may facilitate.

www.medicsindex.com
www.jordanmedics.com
https://www.facebook.com/ewastejordan/

Please Note that we also are associated with a Paper Waste Disposal Solution providers whom would be available to collect all such material upon request .